Today, a new Horizon 2020 project kicked-off in Brussels: the NanoFabNet Project is dedicated to the development of the a strong international hub for sustainable nanofabrication and nanotechnology. Over the next two year, the NanoFabNet Project will conduct analyses of the fields of sustainability, nanofabrication and nanotechnology, in order to better cohesion across the research, industrial, and policy-making sectors. Lead Project Coordinator and Diector of AcumenIST Dr. Steffi Friedrichs explains, "NanoFabNet's central objective is to create a strong international network for sustainable nanofabrication, whose structure, business model, detailed strategies and action plans are designed, agreed and carried by its international stakeholders during the project duration. This will help us in create a self-sustaining collaboration platform: the NanoFabNet Hub."
The project launch was hosted in the heart of Brussels in a meeting room at the Covent Garden building. The timing of the kick-off fell right on the cusp of the COVID-19 crisis, which resulted in only a few European partners who were able to meet in-person, while several others joined online. The two-day event featured an internal project consortium meeting on Day 1, in which all partners and the Executive Advisory Boards exchanged introductions and discussed the flow of work for the coming months. Day 2 of the event was the 1st Development Workshop, and featured several guests and important stakeholders from the nanotechnology and sustainability ecosystem. The discussion centred around how best to create a stakeholder-owned Hub, and how to implement the important aspects of inclusivity, harmonisation, standardisation, and sustainability into the project outputs. Other opportunities to participate in this discussion will occur at a later point in the Project.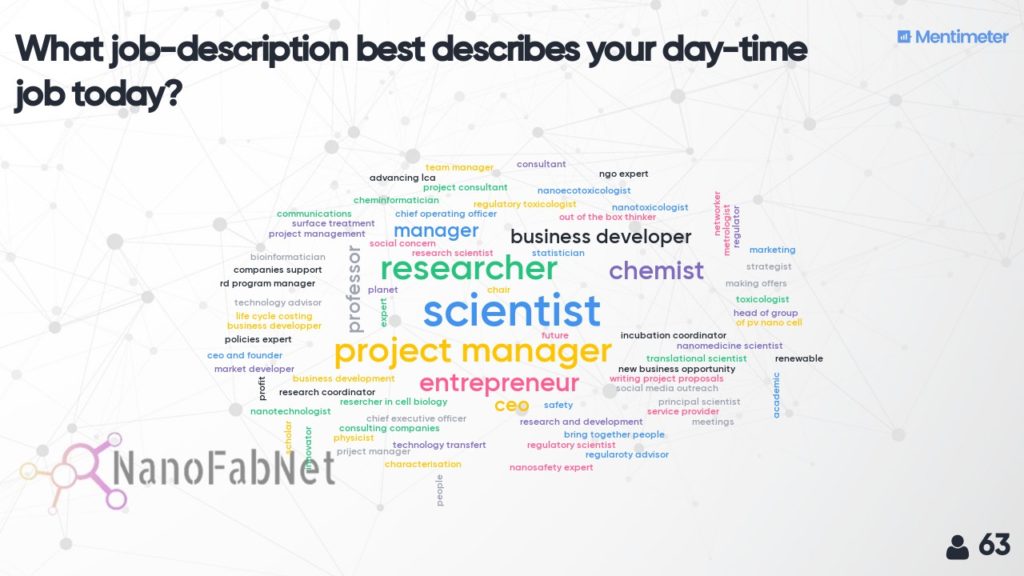 The upcoming online NanoFabNet Hub, which is due to launch in 2021, will serve as a one-stop-shop in delivering collaboration opportunities for large scale high-value industries, as well as provide professional information and guidance to academic laboratories, governmental agencies and SMEs. Expected impacts from the project include the linking of nanotechnology and sustainability resources and their inclusive sharing with a wider community. NanoFabNet services and offers will comprise of virtual infrastructures, skills training, information provision and guidelines for standardisation and harmonisation in different nanotechnology fields.
Follow this link to find out more about the NanoFabNet Project and Hub.