The SUSNANOFAB and NanoFabNet Projects have launched a joint White Paper, outlining the recommended 'EU 2030 Strategic Plan for sustainable Nanofabrication'.
The two sister projects, in accordance with the EC requirements, established cross-collaborations and synergies between themselves with the aim of outlining a common and aligned vision for a more sustainable future in nanofabrication and setting the tone for future research and development efforts in this area. Together, they present the White Paper in support of the following objectives:
Providing recommendations for policy makers and government agencies to help advance sustainable nanofabrication and promote its adoption on a European scale and beyond;
Educating stakeholders in the field, such as researchers and industry professionals, regarding the opportunities and the challenges to be faced and tackled to secure a sustainable nanofabrication;
Improving the awareness of the importance of sustainable nanofabrication in the public opinion;
Identifying best practices and strategies for achieving a more sustainable nanofabrication industry, including – amongst other aspects – reducing waste and emissions, increasing energy efficiency, and promoting the use of sustainable material; and
Highlighting the benefits of sustainable nanofabrication, including improved environmental sustainability, increased economic competitiveness, and better health outcomes for workers and communities.
The White Paper serves as a joint roadmap for industry, public authorities, academia, research institutes and the wider expert community by outlining the steps that need to be taken to create a more sustainable future for nanofabrication and thus secure benefits that will be achieved through these efforts.
The successive implementations of the steps outlined in this White Paper will ultimately help to provide a stronger European ecosystem for sustainable nanofabrication. Some of the recommendations listed in the White Paper must be implemented by policy makers, some by the industrial sectors and individual companies active in the field of nanofabrication, and some by the wider group of stakeholders, who are to benefit from a well-established European ecosystem for sustainable nanofabrication. To create accountability of all groups addressed by the recommendations, and to foster an ongoing exchange between them, while they are pursuing their responsibilities, the NanoFabNet project, supported by the SUSNANOFAB project, has established a permanent community space: the NanoFabNet Hub, which provides a virtual collaboration space for experts of both the sustainability and the high-tech micro- and nanofabrication communities.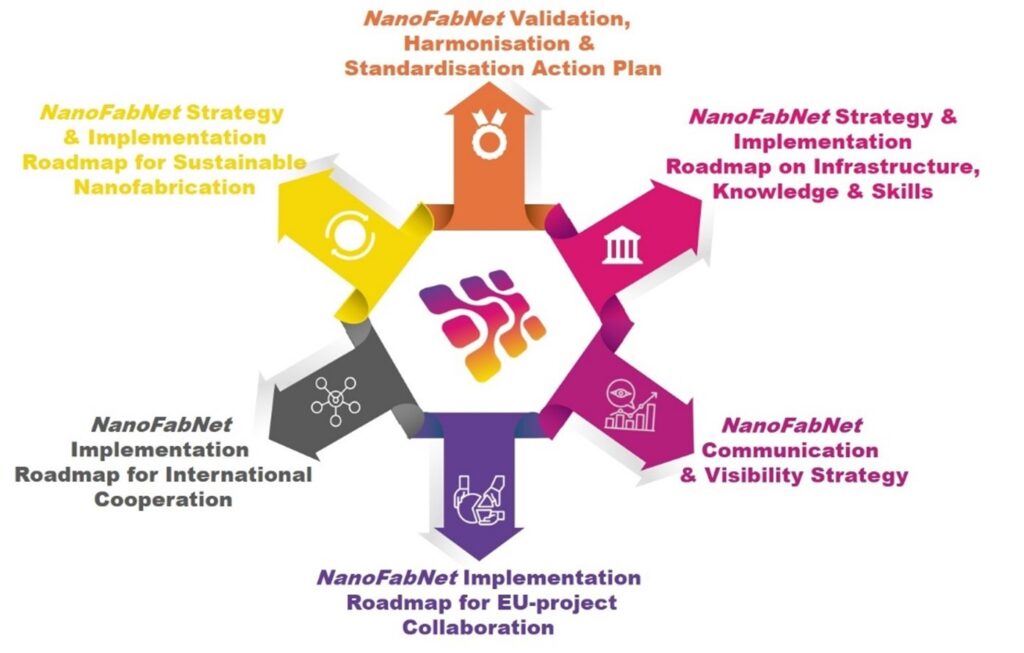 Follow this link to download the joint SUSNANOFAB – NanoFabNet White Paper.